Opel Astra
16.450 €
Nissan Qashqai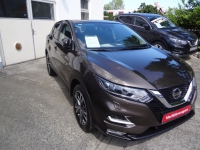 21.490 €
Suzuki Vitara
22.990 €
Opel Crossland X
14.980 €
Suzuki SX4 S-Cross
17.990 €
Opel Mokka X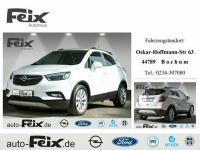 18.413 €
Opel Mokka
15.890 €
Opel Grandland X
19.490 €
Opel Astra
5.900 €
Volvo S60
35.990 €
Volkswagen up!
8.650 €
Suzuki Vitara
15.980 €
Opel Crossland X
23.990 €
Toyota Yaris
15.950 €
Suzuki Vitara
20.460 €
Opel Mokka
14.299 €
BMW 428
23.990 €
Renault Twingo
12.580 €
Volvo XC60
31.980 €
Volkswagen T6 California
42.690 €
Used cars, year-old cars, one-day registrations – Buying used vehicles in the Romoto online vehicle dealership
Welcome to Romoto – advertise and find vehicles for free.
Romoto is a diverse online car marketplace where private sellers and dealers can sell and buy reasonably priced used cars, year-old cars, vehicles with one-day registration and motorcycles. Whether a sporty city compact, an elegant limousine or a practical family estate car, you'll find your dream car here.
In the advanced search you can input your preferences and compare. Searching for a dealer is made easy too. Just enter the name of the town or the post code – done! Soon you'll see used car dealers near you.
As an vehicle marketplace, Romoto doesn't just sell used cars, it also complements its services with vehicle insurance and financing offers.
As a used car dealer, you can place an unlimited amount of advertisements for vehicles and sell them – and all for free, all the time!
To sum up: you can find your dream car at a reasonable price – quickly, conveniently and easily.
Benefit from the Romoto advantages:
Sell your vehicle for free
Buy used cars from private sellers or from your local used car dealership
Find year-old cars in excellent condition
Find cars in almost-new condition with one-day registration
Advertise your car – and it|ll always be free, whether you're a private seller or a dealer
Find your dream vehicle now on Romoto »