Opel Adam
7.990 €
Mercedes-Benz C 220
39.990 €
Suzuki Jimny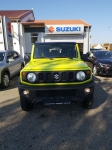 28.770 €
Opel Corsa
10.990 €
Audi A1
22.885 €
Mazda Mazda3
6.490 €
Ford Fiesta
8.900 €
Opel Mokka
29.480 €
Hyundai i10
13.890 €
Mitsubishi ASX
22.490 €
Opel Mokka
26.990 €
Mitsubishi Space Star
9.990 €
Audi e-tron
31.950 €
BMW X2
26.780 €
BMW 225
22.999 €
Alfa Romeo Giulia
34.880 €
Fiat 500C
15.950 €
Audi A4 Allroad
27.700 €
Used cars, one-year-old cars, single-day registered cars - Buy your car on the Romoto used car marketplace
Welcome to Romoto - Advertise and search for vehicles for free.
Romoto is the versatile car marketplace which allows private individuals and dealers to sell or buy affordable used cars, one-year-old cars, single-day registered cars and motorbikes. Be it a sporty urban cruiser, elegant limousine or a practical station wagon for the family - you will find your dream car here.
The detailed search allows you to easily enter your requests and compare. Finding a dealer is also easy. Simply enter the name or zip code - done! That's all you need to do to find a used car dealer near you.
As a marketplace for cars, Romoto not only offers used cars, but also compliments its service by offering services related to automobile insurance or financing.
As used car dealer, you can advertise and sell as many vehicles as you want - always for free!
In short: On Romoto, you will find your dream car at an affordable price - it's easy, fast and quite simply convenient.
Benefit from advantages on Romoto:
Sell your used car for free
Buy your used car from a private individual or from a used car dealer nearby
Find sleek one-year-old cars
Find single-day registered cars in mint condition
Always advertise your vehicle for free - either as a private individual or dealer
Find your dream car on Romoto »